About The Center for Healthcare Communication
The Center for Healthcare Communication is a results-oriented organization focused on using evidence-based information to create productive healthcare organizations. We work with a variety of healthcare organizations, including hospitals, long-term care facilities, healthcare associations and medical practices.
Mission and Vision
The Center for Healthcare Communication's mission is to increase patient satisfaction/safety and decrease communication-related medical errors.
Specific Goals
Establishing an open and empathic environment for patients and their families.
Providing superior training, coaching and consulting services.
Creating a productive and positive environment for people to work.
Finding the best practices, refining them and incorporate them into other organizations.
Providing resources to help healthcare organizations achieve excellent patient care
We believe in order to increase patient satisfaction and decrease medical errors the entire "system" must change. Our approach is comprehensive in that we work with everyone in the system (doctors, nurses, administrative professionals, etc.) to create a thriving healthcare environment.
We look forward to serving your needs.
Wishing you communication success!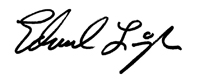 Edward Leigh, MA
Founder & Director
The Center for Healthcare Communication